Our focus on
excellence and
our clients has
led to many
accolades
We are MWLC
Maximum Strength. Minimum Size. For several decades now, the trend in the practice of law has been towards ever-increasing specialization. As a result, law firms that can legitimately claim to be proficient in all areas of the law tend to be very large. And very expensive.
Fortunately, there is an alternative. The Metropolitan Washington Law Consortium, PLLC.The Consortium is a gathering of strengths: A collection of smaller law firms, each with its own areas of practice, which use the Consortium to share certain administrative affairs. Under the Consortium's umbrella, you will find A-rated lawyers, as well as years of experience, acumen, and expertise in the widest possible variety of legal matters. Thus, you get a lawyer who closely matches your needs, without the overhead and expense of a large firm. Take a look through our members' sites.. And see what the Metropolitan Washington Law Consortium can do for you.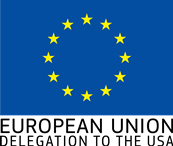 ---
Why hire Metropolitan Washington Law Consortium, PLLC?
Contact Us
Fill in below form as complete as possible and one of our affiliates will be in touch with you shortly
The information provided to me by Mr. Sternberg was concise, useful, and most of all enlightening. Mr. Sternberg's level of commitment to his clients and his colleagues is unrivaled in the area. He wasted no time whatsoever, kept me informed and was knowledgable in many diverse areas of law. I learn something each time I speak with him.

I hired Richard Sternberg in a Landlord/Tenant case.
I had a problem tenant that wouldn't leave. I was able to speak to him same day which was important so I knew how to proceed. I told him I needed a release form at 2 PM on a Friday and he turned it around within 24 hrs.

Mark

Responsive and fast turnaround

Richard's suggestions and recommendations for an estate I am administering was right on the mark. He demonstrated a solid understanding of my issues, and was able to provide advice that was easy to understand. I am extremely pleased with his advice and results.

Ken

Caring, knowledgeable and an overall great attorney

Richard was a huge help and pointed out some important pieces of the contract that we needed to get changed. Good guy to have on your side.

Richard was very professional. He took my call right away and directed to the person to help me in my area. I would highly recommend him.

My family has used Mr. Sternberg a number of times over the years for non traffic related felony charges. Mr. Sternberg is very knowledgeable in how to most favorably present his clients before the judge to maximize the probability of a favorable outcome, which is why we have kept coming back when we need lawyer.

Richard is very knowledgeable lawyer in several area. He understands my needs and points out many scenarios that I had not thought of before. His professional advice was very helpful when we're fine toning our premarital agreement which was draft by another lawyer.

May W.

knowledgeable and professional

Mr. Sternberg responded to my inquiry very quickly and provided thorough, detailed advice. He also asked me questions to consider how the personal factors involved in the case might affect my decision, which helped me see all angles of the issue. Overall, strongly recommend for personal, high quality service and thorough analysis.

Rina

Excellent and Candid Advice

I really appreciated Richard's answers to my questions, and the fact that he informed me of the legal principles behind them. His boundaries around where his practice and expertise begin and end was very helpful. He was able to give me some ideas about how to proceed through my very confusing situation.

I had a number of questions regarding the selling of a property in District occupied with tenants on a month to month lease. Mr Sternberg was able in our hour long consultation to redirect my many questions away from the tangential to what I specifically needed to do. I feel very confident moving forward and would recommend his services to anyone looking for insight to real estate law in DC.

Pete

Excellent Initial Consultation

Very worthwhile consult. Exceeding my expectations. I contacted him to get legal advice about my options to get out of a 7 year lease and he provided comprehensive and useful information.

I was concerned that I was going to be used in a scam or money laundering scheme and Richard made it perfectly clear that I was in over my head and should not even consider it.
Thank you so much Richard…..

Larry Z

Richard is my guy....

Thank you Mr. Sternberg, for your great work! I will definitely close my next deal with you. Your vast knowledge of real estate is remarkable. And if there is such a thing as a 6 star rating on Avo, that's what I will choose to represent your rating!!

I thank Mr. Richard Sternberg for his very prompt reply. For me it is very helpful and reassuring to have an experienced attorney tell me that the way I am considering for solving my problem is the right one. Thanks.

Mariano

Transfer of financial assets

I contacted Mr. Sternberg on November 12 very late in the evening and received several responses from him one of which was after midnight on the same day I initially contacted him. We met and discussed the matter. He was extremely personable and knowledgeable and provided me with several avenues to explore to resolve the situation. I would hire Mr. Sternberg in the future and would recommend him to anyone without any hesitation.